Adrian J Cotterill, Editor-in-Chief
Signagelive is further expanding its Asia Pacific presence with the appointment of Mr Danny Hoe in the role of Strategic Development for the region. The company is headquartered near Cambridge, UK and currently has subsidiary offices in Chicago and Singapore.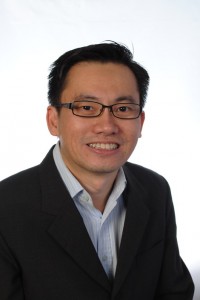 Before joining the company, Danny Hoe was employed as Global Accounts Director by ModusLink Global Solutions, Inc.
He managed a number of established brands and worked closely with them to review existing engagements and explore new opportunities to streamline their business processes and accelerate growth.
He has also worked as a Senior Business Development Manager for AEB, a German software company which specialises in global trade and logistics solutions. He was based in Singapore and was instrumental in setting up strategic sales channels and partnership networks in the Asia Pacific region.
Danny has a BSc in Information Systems from the University of Texas at Arlington and an MB in Information Technology from Curtin University of Technology.
Danny will be responsible further expanding Signagelive's presence in Asia Pacific and for establishing strategic channel partnerships to promote Signagelive and the support for the Samsung Smart Signage Platform and other technologies to new markets.
Jason Cremins, CEO of Signagelive told us "We are delighted to welcome Danny Hoe to our growing sales force. The Asia Pacific region is an important market for us and is one of the most advanced from a technology perspective. His experienced knowledge of the region will help us further strengthen our relationship with Samsung and enable us to achieve our business strategy for rapid growth in Asia Pacific."
Signagelive has a number of established clients in the region including: Aeris Solutions Pty Ltd in Australia, Monstavision in New Zealand and Optegra in Malaysia.