Gail Chiasson, North American Editor
Brian Bullen has joined New York-based enVu to head up expanding Western Sales Region as director of sales for its expanding West Coast Region.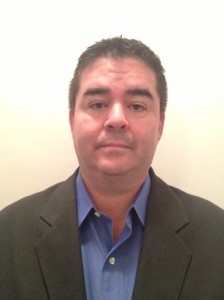 Brian is responsible for selling ad space on the enSpire mall media network and ensuring that enVu achieves its high sales goals for the Western Region.

"Bullen will be based out of the Los Angeles office and will work closely with enVu's Eastern sales team," says Jim Farrell, executive vice-president of sales at enVu. "He brings tremendous expertise about the media landscape and will be a great asset to our team as we grow our West Coast presence."
Bullen has over 19 years of advertising experience focusing on the entertainment category. He comes to enVu from Eye Mall Media where he was a national account executive and oversaw the entertainment and travel categories. Before Eye, Brian was at Village Voice Media for 13 years as the entertainment sales manager where he focused on print, digital and developing new revenue streams (mobile, email, and SMS).
"Over the past two years I've watched enVu grow into a leading media company in the DOOH industry," says Bullen. "As enVu continues to expand, it is vital that it develops its West Coast team. I'm excited to use my muscle and expertise to grow the region and offer brands an engaging platform to reach consumers and increase advertising recall rates."