Gail Chiasson, North American Editor
CBN Campus Media, provider of media and marketing on college campuses, has partnered with Blue Bite to install multimedia advertising on 75 college campuses across the U.S..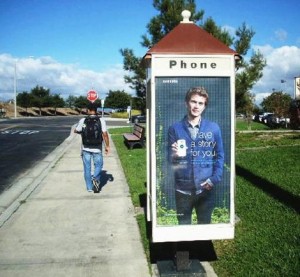 This collaboration will extend target-based advertising on campuses into a new realm of mobile interaction for students.
Using Blue Bite's proprietary mTAG, students can interact directly with static and digital media on college campuses via NFC, QR, Geofencing and SMS using their mobile phones and tablets.
Upon tapping or scanning the mTAG, users will be directed to content and campaigns relevant to college students, including campus-specific information and announcements as well as marketing campaigns.
Additionally, geo-fencing, a virtual mobile-targeting zone, will allow advertisers and content providers to target their audience and display user-specific campaigns based on the preferences of that student.
The student demographic has been an important target for marketers and brands, but challenging from an execution standpoint due to the fragmentation and differences across the campuses. The addition of mobile to enhance traditional formats adds continuity to the campaigns and students are now enabled to have a conversation with advertisers.
Through CBN Campus Media's expansion into multimedia marketing in over 900 locations on college campuses, advertisers will have exclusive and direct access to their target market, while providing students with valuable offers, content and information specific to their interests and the college demographic. These multimedia advertisements will be located in dorms, student unions, cafeterias and other highly populated locations on campuses to achieve maximum impact.
"We support the forward-thinking extension of CBN Campus Media into mobile," says Mikhail Damiani, CEO and co-founder of Blue Bite. "Students, a demographic particularly reliant upon mobile devices, are the perfect audience for multimedia messaging and communication."
"We have searched long and hard for the perfect partner and we believe we have that in Blue Bite," says Jeff Jenkins, CEO of CBN Campus Media. "It is an industry leader in the integration of Out-of-Home and mobile, and this partnership further solidifies our position as the premier integrated college campus media and marketing company."