Gail Chiasson, North American Editor
The Digital Signage Expo showroom at the Sands Convention Center – bigger than last year and well laid out – seems to have an outstanding attendance.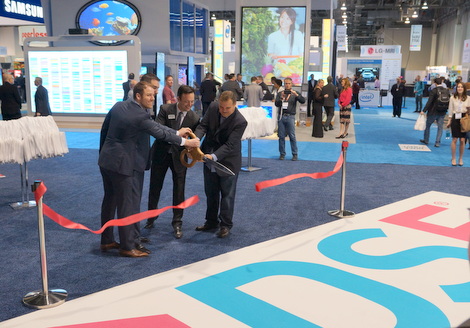 The DailyDOOH team has spread out, each of us meeting with different exhibitors, so I'm sure that we'll be writing about the events, products, companies and people well into next week.
There are 205 exhibitors (wish we could see them all), 56 of which are new this year and 44 of which are international. Space is 70,000 sq. ft. vs 62,000 last year, so it helps with the layout. While the weather seems to have precluded some people getting in from the east coast, you wouldn't know it by the look of today's crowd.
Tomorrow will again be packed with meetings, and hopefully with as many or more good interviews. We'll have news, news and more news resulting from this show, for sure!