Gail Chiasson, North American Editor
John Moran has joined Adspace Digital Mall Network, the largest Nielsen-measured digital place-based video network in the U.S., as vice-president of national sales, based in Detroit.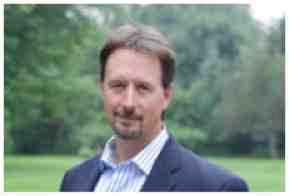 During his 27-year career in the media industry, Moran's experience has included radio, network cable, and, recently, spot television sales for Scripps at the ABC affiliate WXYZ in Detroit.
Earlier, Moran spent nearly a decade working for Viacom's MTV Networks, holding positions as account manager, director, and ultimately, vice-president of national ad sales for the Detroit region.
"With the ongoing changes to how video content is distributed and consumed across multiple screens, advertisers are looking for innovative ways to reach busy consumers," says Moran. "In an increasingly digital media environment, where engagement is the key metric, digital video platforms like Adspace, which reaches nearly 50 million people per month, can offer compelling solutions for clients."