Gail Chiasson, North American Editor
Montreal-based Float4 recently created an interactive digital display for the new Beats by Dre headquarters in Los Angeles.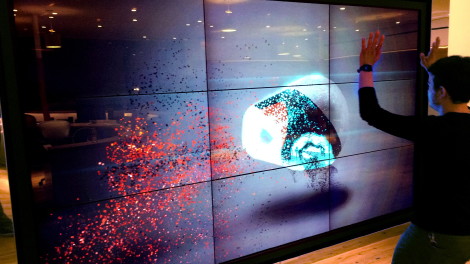 Overall objective of this content piece was to create an engaging interactive experience that will showcase the brand's line of products and highlight its technology through the use of a large scale interactive digital wall.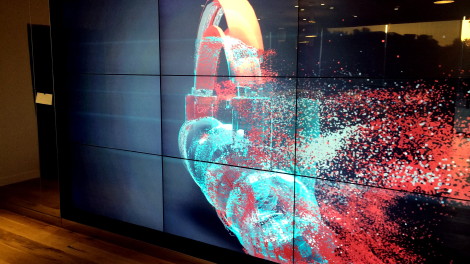 Beats Electronics makes world renowned products that have been adopted by millions. The new headquarters located in Los Angeles is a prime location to tell its story through a large scale interactive display.
Float4's approach was to show the technology behind the products in an aesthetic way that would reveal the Beats universe and innovation to visitors as well as employees. In order to accomplish this goal, it chose to create content that lets the audience discover the flagship products and reveal their impressive inner workings through a playful and intuitive interaction.