Adrian J Cotterill, Editor-in-Chief
The Life Channel network of course can be found in over 4000 fully contracted sites, including GPs, schools, colleges, pharmacies, opticians and children's activity centres.
Here we see them running a competition in association with the Daily Mirror's national Stop Knives Save Lives campaign, which aims to 'end knife crime and make the streets of our towns and cities safe once again' and gives young people across the UK an opportunity to have their say in the fight against knife crime .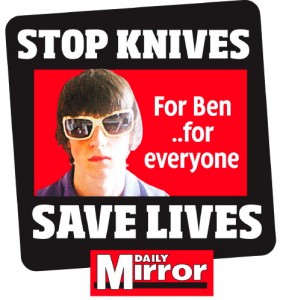 Alan Mains, former Detective Superintendent for the Police Service of Northern Ireland, was responsible for leading Northern Ireland through its first Knife Amnesty. He welcomes and supports the competition and told us "11-21 year olds are unfortunately the most affected by this type of crime,"
He added "The significant advantage The Life Channel brings to this problem is the ability to empower the relevant people to come up with innovative ways of how we in society should protect our young teenagers. It is so important that these age groups let us know how they perceive knife crime, as this can help us figure out how to better deal with the issue."
Students are encouraged by the competition to communicate, through the medium of film, their perception of knife crime and what it means in their lives.
The competition is open to budding filmmakers, 11 – 21 years old nationwide, the competition gives all entrants the equal opportunity for their messages and ideas to gain exposure – winning films from each region will be covered in national and regional press, as well as shown across The Life Channel's TV networks.
Richard Wallace, Daily Mirror Editor told us "The Daily Mirror is deeply committed to spreading the message among young people about the huge danger of carrying knives. We are working with The Life Channel on this competition because we think it is a fantastic way to get young people thinking about the issue and getting involved in a very creative way."