Regular Contributors
Guest Contributors are not pictured in this section but you can see some of our Guest Contribution articles here.
Manolo Almagro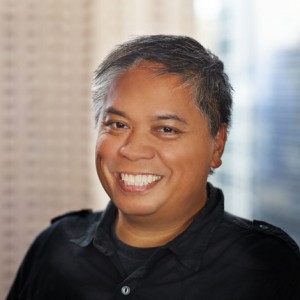 Manolo Almagro — SVP Managing Director, Digital and Retail Technologies for TPN
Manolo leads the digital and mobile team at TPN, uncovering emerging digital trends and identifying opportunities for clients.
With a diverse knowledge base cultivated in the QSR, telecom, consumer electronics, and aviation industries, the multi-talented Manolo is also a software patent holder, an in-demand speaker and an industry blogger.
He's currently using his Google Glasses to re-watch "The Adventures of Buckaroo Bonzai."
Giuseppe Andrianò
Beppe Andrianò has been an enthusiastic supporter of the Digital Signage industry since 2001 since he started working in the Video Communication department of Sony. Later he moved to Sony's European Retail Group where he worked as a digital signage in the European and Italian markets inside organizations.
Between 2003 and 2006 he was executive POPAI (IT) board member and is still now a POPAIDigital (IT) technical committee member. He is also a founder member of the OVAB DBCI advisory board.
With over 23 years of international experience he has started his own consulting company Think and Make It! in which digital signage is the most important business.
He has co-ordinated worldwide Digital Signage and Instore Audio projects for a number of the major fashion brands in Italy as well as managing the pre-openings of the biggest Worldwide Diesel flagship in Milan and an Interactive Digital Signage installation for one of the most famous watch companies in the world during the last Olympic Games in Beijing 2008.
JP Biamby
Born in New York City, JP Biamby, graduated from Temple University in Philadelphia with a Bachelors of Business Administration.
A passion for the arts, media and technology keeps this entrepreneur motivated, however JP is and always will be inspired by the creativity of artists, musicians and actors. His career began with HBO, where he was responsible for digitizing their entire library of film reviews, licensing, content and rating information. As an A&R at Sony Music, he coordinated Ron Grant's R&B Showcase under the auspices of Sony Music Studios for record executives at in-house boutique labels like Epic, Columbia, 550 Music and the WORK Group. Following his tenure at Sony Music, he founded a Pro Tools HD Recording Studio, followed by a successful Video Production Company complete with full HD Video Editing System. Presently consulting with numerous securities firms, JP Biamby is a licensed Series 7 & 63 Registered Representative where he serves as an analyst of securities in the Tech and Media sectors.
In his current role as Senior Vice President of Business Development at Brand Marketers NYC Inc., he is the brainchild of Experiential Advertising, a network to learn, discuss and share innovative ideas on experiential marketing campaigns. At the moment, JP Biamby runs a boutique marketing firm called JIPSCO, where we "Connect Brands With Consumers".
Russ Curry
Russ Curry (MBCIM) has a background in retail marketing in the music business, where he worked for both the 'majors' and the 'independents'. With the music business going pear-shaped, he moved into video production in 2005, specialising in co-producing very short programmes with cable TV stations in France.
A music video supplier then asked him to source other video content for a European DOOH network – which lead to the realisation that there's a bigger need for 'content' to insert in between the ads AND so to the creation of 'i-CONIC IMAGES', a B2B agency supplying content (stock video and short programmes) exclusively for the DOOH market.
Alex Hughes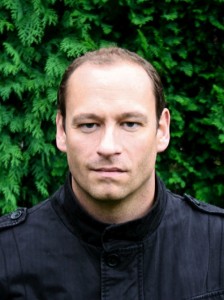 Alex Hughes is Strategic Director at Amigo Digital. His career spans Digital Media, Moving Image & Television; he built the moving image department of Deepend, a new media agency founded in 1994, renowned for its creativity, that grew to over 200 people in 8 international offices.
He moved to ITV Network, the UK's first commercial TV broadcaster, developing their web and Interactive TV (iTV) strategy and then MTV Networks Europe as New Platforms Director where he established and implemented the iTV Strategy for the 7 MTV channels; the backbone of which can currently be seen on MTV today.
Alex's skills lie developing effective creative communication strategies for brands across digital media. His experience encompasses all aspects of a business communications strategy – from design and branding to implementation and advertising. He has worked with some of the world's top brands including Smirnoff, Baileys, FujiFilm, Boots, The FT, Volkswagen and Calvin Klein.
Dylan Jones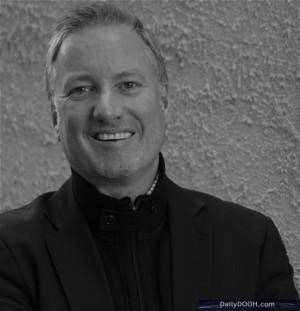 Dylan H. Jones is an award winning, international creative executive in the Digital out of Home Industry. Based in San Francisco, CA, Dylan spent ten years at PRN as VP Content Strategy and Creative, where he developed and supervised advertiser and programming creative across multiple retailer channels.
Dylan was the key driver in establishing the advertising creative for the initial Walmart Smart Network rollout and developing the overall programming strategy and consumer experience for the network. Best Buy, Costco and Sam's Club have also benefited from Dylan's creative expertise in driving viewership of their in-store networks. A passionate advocate for DOOH, Dylan has his finger on the pulse of what works in the out of home environment and has created dozens of product commercials for blue-chip advertisers, such as Gillette, Unilever, General Mills, Pfizer, PepsiCo and Disney. His expertise is in bringing advertisers brands to life in the out of home space with compelling, engaging creative executions customized for specific venues.
Before venturing into the DOOH industry, Dylan worked in entertainment advertising through his own London-based company, BDP Media, where he wrote, produced and directed hundreds of on-air promotions, theatrical movie trailers, short format programming segments, sizzle reels and corporate videos. He was also a branding and creative consultant for US Cable channels, such as Cartoon Network, Warner Brothers, Disney Channel and the Sci-Fi Channel for their European launches.
Dylan is currently founder and executive creative director of Jones Digital Media, a new boutique creative agency providing strategy, creative leadership and production services to the DOOH industry. He can be reached at dylan@jonesdigitalmedia.com.
Chris Phelan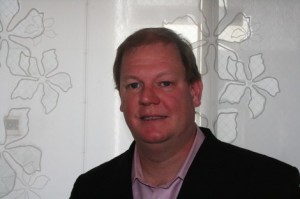 Chris Phelan is a long term resident of Japan, speaks Japanese fluently and has worked in Japan's Internet and Digital Media markets since 1995. A native of Chicago, he ventured to Japan in 1991.
Phelan is Co-Founder and Chairman of Vanten, one of Japan's leading Digital Signage companies. His previous role as CEO of Vanten saw him rolling out some of Japan's earliest digital signage networks. He successfully transitioned the entrepreneurial company from being a business applications developer into a digital signage service provider. With customers like Yodobashi Camera and Softbank Group's Comel, Vanten have been able to establish itself as an industry leader.
Prior to that, Phelan was the Country Manager of Exodus Communications Japan. At Exodus, Phelan directed all aspects of Exodus' entry into the Japanese market, grew revenues to US$20 million in the first year of operation, and achieved profitability in less than 1.5 years. With a background in sales, marketing and operations, Phelan has strong revenue generating, relationship-building, deal-structuring and strategic-term planning skills. Prior to Exodus, Phelan helped build one of Japan's Internet success stories, Global OnLine Japan (GOL) where he held the positions of VP of Marketing and COO.
Dmitry Sokolov
Dmitry Sokolov is a Digital Signage and Retail Technology Evangelist in the Canadian IT Channel.
Formerly a Digital Signage Business Development Manager at Ingram Micro, a leading IT Distributor with a dedicated Digital Signage Division, Dmitry is intimately familiar with developing the digital signage provider ecosystem in Canada.
As a Category Business Manager with HP Canada's Retail Solutions team, Dmitry works with retailers and IT VARs on developing digital signage, self-service and in-store technology solutions for improving the in-store customer experience.
Dmitry's diverse digital media, communications and digital enterprise background shapes his opinion on digital signage and role of digital technologies at retail.
Dmitry can be reached at write@dsokolov.ca or on Twitter at
http://twitter.com/Dmitry_Sokolov or or stalked in person on the streets of Toronto, Ontario, Canada.