Adrian J Cotterill, Editor-in-Chief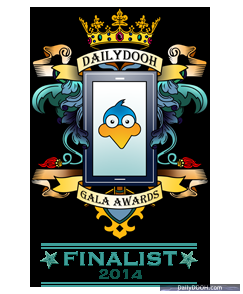 Next Thursday, The DailyDOOH Gala Awards, now in its third year, will take place at Banqueting House, London.
Here is the complete list of finalists.
Best QSR / Bar or Restaurant Deployment
EAT | Beaver Group
Forum Cinemas Lithuania | Signagelive, Samsung, Hansab
Gunaydin Turkey | Sistem 9 Medya
Best High Street/Supermarket/Convenience Store or Forecourt Deployment
La Halle, France | Carlipa
Argos | Pixel Inspiration
FC Botiga Megastore, Spain | AOpen, TMTFactory, Hyundai, BroadSign
Best Original Digital Billboard
Motion@Waterloo | JCDecaux
Trafford Arch | JCDecaux
T2 GrandView | JCDecaux
Best Digital Poster or Street Furniture Implementation
Digital Columns, Montréal | Astral Out-of-Home
Singapore Airport Digital Towers | JCDecaux
Mall Domination for Nivea | Limited Space, MEC and Kinetic Active
Best Stadium/Office Building/Corporate/ Hotel, Hospitality or Leisure Install
Bloomberg Hub at London City Airport / Bloomberg, Téléciné Multimedia
L'Oréal Headquarters, Paris | Christie
Executive Briefing Centre, Dallas USA | RMG Networks, Amigo
Best Digital Out of Home Campaign
Apotek Hjärtat – Blowing in the Wind | Clear Channel, Åkestam Holst
British Airways Look Up | Ogilvy One, Clear Channel, Carat, Posterscope
Sky NOW TV Walking Dead | 

Amscreen, Rapport, Mediacom, WCRS
Best Interactive / Use of Social Media Deployment
Pepsi Max Unbelievable | Grand Visual, JCDecaux, Talon, OMD UK
The Brain Tumour Charity – Mindpong | Ocean Outdoor, M&C Saatchi
Twitter-Activated Bus Stop Vending Machines | OMD UK, AMV BBDO, Talon Outdoor and Clear Channel
Best Overall Retail Experience
Digital Dream – les Quatre Temps, Paris | Barco, Moving Design, Clear Channel
Argos | Pixel Inspiration
Cinemaximum Akasya, Turkey | Sistem 9
As usual, there's only one way to be the first to know who the winners are and that is to be there!
The DailyDOOH Gala Awards take place at Banqueting House, London on Thursday December 4, 2014.