Gail Chiasson, North American Editor
The Canadian company Rouge Media Group has expanded its out-of-home inventory in the college and university vertical in a big way by acquiring the largest U.S. College digital out-of-home advertising network – On Campus Media – for all of its digital video, online and mobile assets.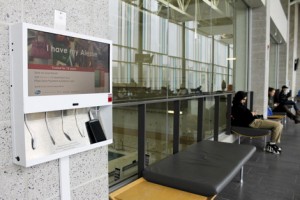 This acquisition will add 450 college locations in 44 states to Rouge Media's network, including Yale, Harvard, Columbia and Penn State Universities. Rouge already owns digital and static media in 110 campuses across Canada.
Rouge purchased On-Campus Network from Huntington Capital (now HCAP Partners), San Diego, for an undisclosed price.
Some staff, mainly operations people, have been retained by Rouge.
Rouge is a 13-year-old company headquartered in Toronto with offices in Montreal, and, for the past four years, in New York and Los Angeles. Rouge essentially owns two verticals: its newly expanded campus network, and its Beauty network, targeting women 18+ in salons and beauty venues with 1,500 venues in 16 of the largest DMAs in the US. The Beauty Network has 300 venues in Manhattan alone.

"We see tremendous opportunity and rapid growth in digital place-based media," says Martin Poitras, Rouge CEO & founder. "Rouge is ready to fully take over existing assets, as well as bring products we successfully offer in Canada to the U.S. Campus network, such as amplification and mobile targeting."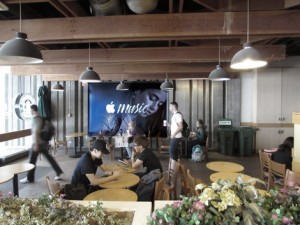 On campuses, Rouge's products include screens, charging stations and static murals.
It will be adding the 10' x 7' static murals to at least 18 US campuses and will add charging stations with audio across the US network.
All of its locations have beacons from Blue Bite LLC, New York.
All Rouge's campus properties are indoors, located in cafeterias, break rooms, student centres and other highly trafficked areas. The Canadian properties are measured by the Canadian Outdoor Measurement Bureau (COMB).
The US properties use Geopath and Nielsen. Rouge also gets each institution's traffic figures. All Rouge properties use Ayuda Media Systems for content management.
Rouge is a member of the Outdoor Advertising Association of America and of the Digital Place-based Advertising Association.