Michael Bolton's Big, Sexy Valentine's Day Special is an original tongue-in-cheek program designed to inspire the world to make love and its coming to Netflix this February.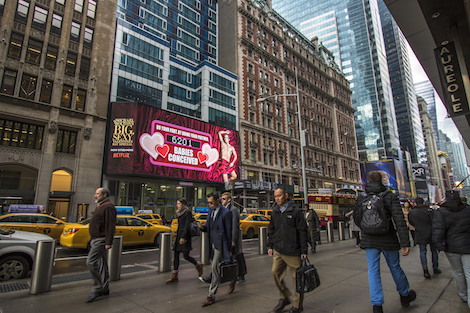 Supporting the variety show is Branded Cities Network's Bryant Park digital spectacular and in keeping with the theme of the program, Netflix has added a live counter to its creative, detailing how many babies have been 'conceived' since the launch of the show. Netflix's goal was to have the counter go from 0 to 75,000 over the course of the four-week campaign.  Since something like this would typically fall outside the range of available dynamic content, BCN's tech team needed to simulate the counter without the need of time consuming art renderings. 

Branded Cities Network is a subsidiary of EL Media, It's current U.S. platform includes Philadelphia, New York, Los Angeles, Las Vegas, Phoenix and Denver.