Adrian J Cotterill, Editor-in-Chief
This month, Pearl Media is partnering with VICELAND to bring its 'Weed Week' campaign to life.
'Weed Week' is a celebration of all things cannabis and was created to entertain and educate about the cannabis culture and the plant itself, which some argue is less harmful than alcohol or tobacco.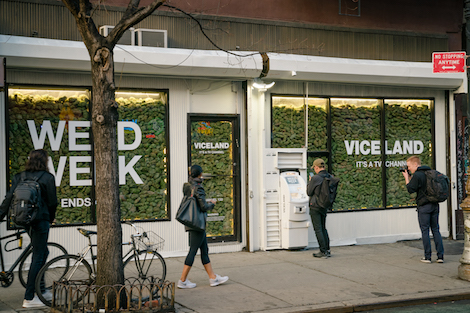 A key component of the multi-channel program are a pair of storefront takeovers – one in the heart of the New York's Lower East Side (shown above) and the other across from the iconic Grauman's Chinese Theatre in Los Angeles (shown below).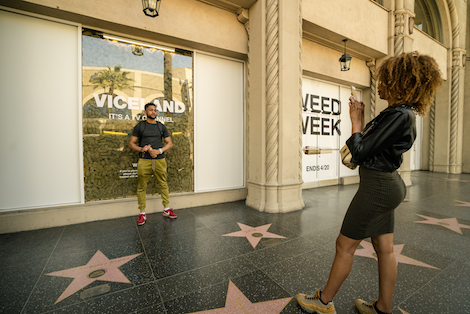 Pearl created these one-of-a-kind experiences by filling the storefront space with fake-weed across their sidewalk displays complete with a weed scented ATM oozing from the smell of green on the streets.