Adrian J Cotterill, Editor-in-Chief
seedooh is an independent, privately owned, third-party, data driven ad tech solution for the global out of home industry and provides partners with an end to end, audit-ready campaign delivery reporting platform. Over the past two years they've quietly created a highly secure, scalable, cloud-based 'compliance as a service' platform.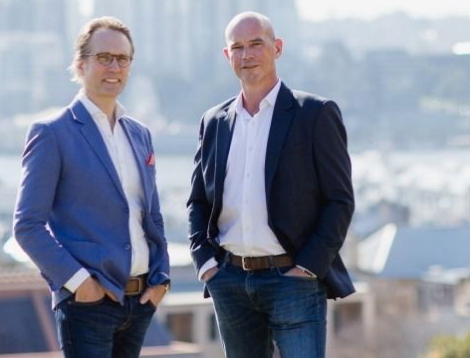 The design and development of Seedooh, included an initial phase in consultation with leading global OOH agencies and media owners, followed by deep technical integration and rigorous testing with Australian market leader, oOh!media.
The automated and verifiable reporting software is now available as a service to agencies, media vendors and advertisers globally.
Seedooh Founder and CEO Tom Richter said that the growing demand for such a service in Out-of-Home had peaked recently as a result of rapid digitisation rates, plus the heightened focus on transparency and accountability in other media channels, particularly digital.
Tom Richter told us "Thanks to the foresight of oOh!, who opened their doors to us about a year ago, we now have a market-ready product that has been robustly tested across an expansive format range with high volume data events across both classic and digital assets. This means we are in a position to rapidly connect and deploy scaled data integrations with additional participants. "We are excited to be launching this product in Australia with the support of our local agency and media owner participants and look forward to extending the platform availability to global partners".

Brendon Cook CEO oOh!media, Australia's leading Out Of Home company, said it was clear from the testing that Seedooh had the potential to help accelerate the progress of the Out-Of-Home industry, "In a world where accountability and transparency is critical, Seedooh is a welcome solution and one that we hope can be a standard way of reporting for the Out-Of-Home sector. Over the past year, Seedooh has demonstrated that it is able to integrate an entirely independent and auditable verification system across our classic and digital assets in the diverse environments we operate in."
Joe Copley, Director of Partnerships at Seedooh, said he has been impressed by the positivity from the 'sell' side of the industry about the new platform, "On the whole, it seems there is nothing to hide. Out-of-Home businesses these days are happy to be held accountable for delivering what is booked – and also for their added value to be recognised and independently verified".
"Seedooh is a necessary step for verification in the sector first and foremost. Then, brands can focus on the value derived from the complete and timely data about where, when and how their messages are being displayed to consumers. By integrating other data such as location based audience, actions and influence, it will be possible to measure effectiveness and also to optimise with speed. The platform has been designed and built with this in mind and in such a way that agencies can customise the role Seedooh plays within their business and for their clients."
Beyond simple verification of 'posting' or 'plays' (which can be viewed in aggregate, or sorted by supplier, campaign, message, time, location etc), the Seedooh platform has been designed to integrate with multiple location-based data sources. This integration will enable speedy evaluation of Out-of-Home influence and ultimately the real-time optimisation of messages, based on effectiveness measures.