Adrian J Cotterill, Editor-in-Chief
It's hard to believe but this 'Curated DPAA #CES2018 Member Experience' is now in its fifth year. It's an event, dreamt up by DPAA CEO Barry Frey and using his huge network of contacts in, and knowledge of the TV and media industry, allowing exclusively, DPAA members to get the best out of CES each year.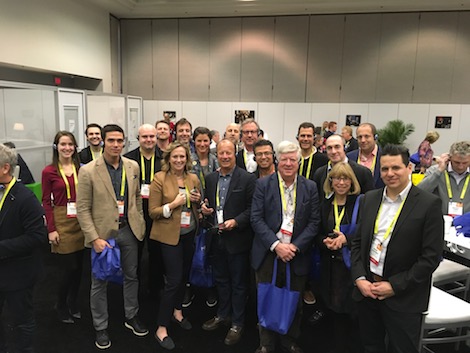 It's always SOLD OUT pretty much instantaneously when it's announced. We've featured it a few times now in our annual printed publication DOOH INSIGHTS as "One of the Year's Best (happenings)" and if you talk to anyone luckily enough to go on it, it seemingly gets better every year!
The DPAA of course, also do the 'DPAA Cannes Lions Experience' and both work on similar principles – in Las Vegas, just over 30 'C-Suite' level DPAA Members will spend some very focused two and a half days, meeting with brand, agency and technology leaders in private sessions and at DPAA Hosted Cocktail Parties.
Attendees, additionally take part in private show floor guided tour excursions with advertising leaders walking them through the latest technology innovations, screens and products sought after by the advertising community.
A DPAA Bus shuttles members through the maelstrom that is #CES2018 to the hard-if-not-impossible-to-get-into big media and agency parties along with other planned gatherings.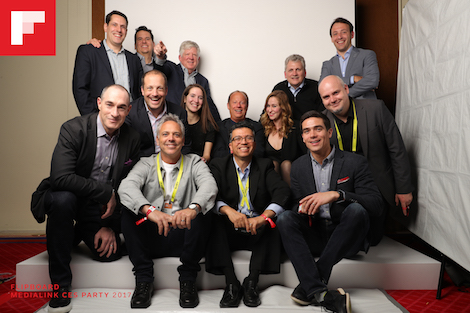 As usual, we'll have exclusive photo coverage of the DPAA Experience but we've promised to ONLY publish the ones that don't "stay in Vegas".
No-one else apart from Barry could pull this off and it's only open to DPAA Members. It truly is an innovation from an industry association – one that we'd like to see more of from other associations. As such, the event was most recently featured pp14-24 in DOOH INSIGHTS Volume 6 'What Have Associations Ever Done For Us?'.