Adrian J Cotterill, Editor-in-Chief
The Howard Hughes Corporation's redevelopment of the 400,000-square-foot area surrounding and including Pier 17 has redefined an entire neighbourhood in lower Manhattan and during New York Digital Signage Week, the nice folks at ANC, who were instrumental in the digital and LED element of the Pier 17 redesign are kindly hosting a tour of their work.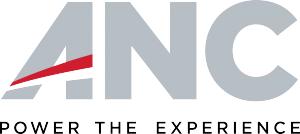 Howard Hughes Corporation was looking to make a visual statement with LED displays, but one that blended with the sophisticated design motifs of Pier 17's atmosphere-cultivating structure and this is something you will see done, really well, here.
Jerry Cifarelli, Vice Chairman and Founder of ANC told us "We wanted to present Howard Hughes with a solution that we thought was the right one for this venue, since it was such a beautiful and iconic site. The nice thing about it, in this case was that the look everyone wanted to accomplish was more about creating art, and not necessarily just advertising displays."
The 2,000 square feet of displays can be united as one canvas or addressed individually with content and while the content will indeed include promotions for sponsors and upcoming events at Pier 17, the implementation of the LED video ribbons and displays allows for a much more creative and cohesive content design that will flow through the entire space.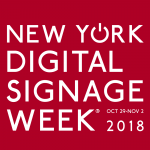 The tour takes place Monday October 29, 2018 between 16:00-17:00 followed by a happy hour at Cobble & Co., a bright and airy two-level gastropub.
Employees from from ANC and Howard Hughes Corporation will help guide the tour. RSVP to Jennifer Guhl via email at jguhl@anc.com if interested in attending.
The suggested hashtag for the week is #NYDSW.