Adrian J Cotterill, Editor-in-Chief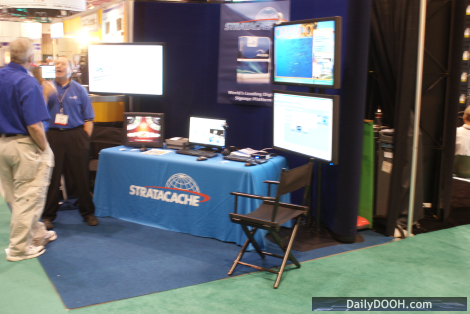 STRATACACHE and WireSpring probably had the correct sized booths for the audience / footfall in the Digital Signage Zone at InfoComm and as Bill Gerba said to us, as he is a local business (3 hour drive south of Orlando) he doesn't need many leads to convert to make it worthwhile!!
The Scala stand was big and ALWAYS packed – we guess it was a great place for them to entertain all their VARS (they also had all of their new partners on their stand).
Omnivex, Visix and X20 also had big stands in the Digital Signage Zone.