Adrian J Cotterill, Editor-in-Chief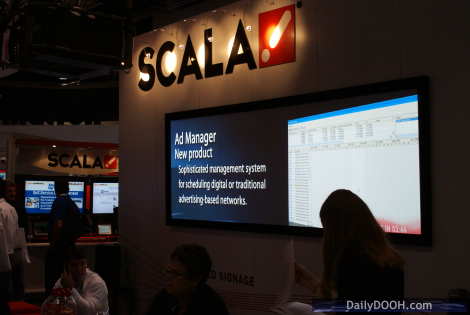 The Scala stand was the first thing you saw when you entered the Digital Signage Zone. It was big but not over the top. As we wrote elsewhere it was probably a great place for them to entertain their VARs.
It was (seriously) packed every time we walked past it. Scala had all their new partners on the stand and we met them all – nice guys.
We had some good demos of their latest software release and looked again at Ad Manager. The FrameMedia and ViewSonic stuff was also very good – proof we believe that Scala has started innovating as mentioned previously.