Adrian J Cotterill, Editor-in-Chief
Last week Global, the Media & Entertainment group, confirmed the key executive appointments for its newly created outdoor division, formed from the acquisitions of Outdoor Plus and Primesight (September 2018), and separately Exterion Media (October 2018).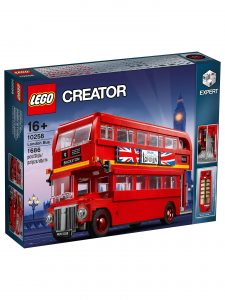 Leon Taviansky, formerly CEO Exterion Media, has been appointed CEO – Outdoor and Jonathan Lewis, previously CEO Outdoor Plus has been named as Executive Director – Outdoor, both of whom will report directly into Stephen Miron, Global's Group CEO.
Stephen Miron, Group CEO, Global, told us "I am delighted that Leon Taviansky has agreed to become CEO of our new outdoor division. His excellent track record in transforming and building companies, particularly at Exterion, makes him the ideal person to lead Global's outdoor division, one of the largest outdoor advertising companies in the UK & Europe. Together with Jonathan Lewis, Leon has the skill and knowledge to enable Global to expand its expertise and scale across these territories. I would like to extend my congratulations to our newly appointed outdoor leadership team and welcome them to the Global family."
Jason Cotterrell, formerly Chief Strategy Officer & Managing Director, Exterion Media UK, is appointed COO – Outdoor, and will report directly into Leon Taviansky.
Global has made the significant decision to bring the outdoor commercial team under the umbrella of their existing commercial team, overseen by Mike Gordon, Global's Chief Commercial Officer, which will now be expanded to include a dedicated outdoor team. The outdoor commercial team will be led by Nigel Clarkson, who was formerly Exterion Media's Chief Revenue Officer and is now appointed Commercial Director – Outdoor, reporting directly into Mike Gordon.
Leon Taviansky said "I am hugely excited to be leading the outdoor division of Global. I have always had the highest regard for Global and their success in creating a world class radio business, and look forward to this unique opportunity to create a world class outdoor business as well."
With over 250,000 outdoor advertising points across the UK alone, alongside a thriving international business, Global's outdoor division has an impressive combined portfolio including the Transport for London (TFL) advertising contract for London Underground, over 1,500 rail stations across the UK including all four metro systems – Newcastle, Liverpool, London and Glasgow, the largest supply of bus advertising in the UK with more than 36,000 buses and major airport advertising partnerships including Glasgow, Manchester, Stansted and Gatwick. Finally, Global has a substantial roadside presence across the UK of both digital and classic sites, including some of London's most iconic premium digital sites.
The big shock in the announcement however is that Naren Patel will step down as CEO of Primesight and we quote "but will continue to consult for Global's outdoor division over the next 12 months". A nebulous 12 month consultancy role is nothing more than that, a small token but perhaps, respectful fig leaf for past services rendered. Personally I wouldn't expect him to have anything more to do with the business beyond attending a few Capital Summertime Ball type jollies. Primesight Managing Director Matt Teeman will also leave the business.
I also suspect that Jonathan Lewis's vague new role as 'Executive Director' is not I suspect, what he and many of his fan club envisaged his role to be in the new emerged entity. I suspect that the reason that both these fine individuals have been marginalised is simple. The fundamental change or "significant decision" as Global correctly described it in their press release, is to place the outdoor commercial team, the decision making authority and all the process firmly under the control of Mike Gordon and the Global radio team.
In a way, this makes sense and it endorses what we have anticipated for some time. The tone for Global Outdoor's future commercial dealings is very clear and it does NOT involve the old OOH model of solely incentivising agencies via their 'poster specialist' subsidiaries and satellite companies. There is no doubt in my mind that AdTECH will also have a big role in all of this (we've made mention before that Global's DAX is one of the world's most advanced and largest programmatic platforms).
Contrast this approach for a second with that of JCDecaux. Yesterday, they announced that a very highly capable player from within their world, namely Alan Sullivan had progressed to their metaphoric 'first team' and will soon move to New York to co-CEO JCDecaux North America. JCDecaux, the incumbent market leader constantly signals continuity, witness the recent promotion of equally good guys; Dallas Wiles and Chris Collins earlier this year, whereas their biggest UK challenger Global, looks to replicate and deploy its highly successful radio blueprint to the out of home world.
We are told that Global's newly integrated outdoor division will launch in Autumn 2019. We can tell you one thing, it's going to be a fascinating year!