Russ Curry, Ministry of New Media
Just in time for London Digital Signage Week (May 13-17, 2019), and next Wednesday's AdTECH: OOH – London event, Talon has announced two new proprietary technology platforms that we're told, allow internal users and external customers to engage seamlessly with OOH to deliver meaningful outcomes.

Plato and Ada are basically audience targeting and media trading platforms specifically designed for the out of home industry.
The two platforms aim to simplify a fragmented and complex medium by bridging the gap between advertisers' demands and existing capability in the OOH market place. It is hoped that they will be instrumental in delivering more advanced capabilities to advertisers as part of an integrated ecosystem with media owners, agencies, advertisers and measurement and data providers – this of course is a fundamental requirement to scale the industry beyond the current growth curve, Ed.
Plato is an automated trading platform, which aggregates all OOH inventory into a single, intuitive campaign planning and delivery system. It allows users to explore, plan, check availability, reserve and trade paper & digital inventory across multiple markets. All made possible through direct integrations with media owners and industry systems, allowing for fully optimised campaign planning and buying.
Ada, an OOH data management platform, manages and activates billions of device-level audience data points to create new insights about how people behave and how to effectively reach and engage them whilst on-the-go. Advertisers can use Ada to activate their own customer data or create custom audience segments relevant to their campaigns. The platform enables more data driven audience targeting and campaign measurement than has been possible up to now.
Jonathan Conway, Chief Strategy Officer at Talon said "Our goal has always been to use data, intelligence and technology to make it easy for advertisers to continually optimise their Out of Home investments. Plato and Ada were designed with this goal in mind. Combined, the platforms make it easy for advertisers to intuitively navigate the entire OOH market, target the audiences they really care about, and measure the brand and business outcomes of their campaigns."
Talon has partnered multiple data providers to fuel Ada's audience and location intelligence, including Location Sciences and Narrative.
Josko Grljevic, Talon's Chief Transformation Officer, told us "The launch of Plato and Ada is a direct outcome of Talon's continued investment in technology and automation. We believe that these are catalysts that will scale our business and the footprint of OOH by bridging the gap between advertisers and their audiences. Today's off-line and manual processes simply can't do that effectively nor can they compete with the real time nature of mobile and web. Our objective was therefore very clear – develop tools and services that allow our internal and external customers, to seamlessly engage with the OOH medium to deliver meaningful outcomes."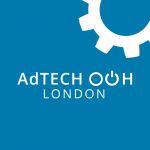 At the AdTECH: OOH – London event next week in London, Adform's Commercial Director, UK Andreas Dooley is chairing a debate on 'Programmatic Direct vs Real Time Bidding' which includes Josko Grljevic where he be discussing some of this in much more detail.
The panel takes place at 10:00 on Wednesday May 15, 2019 and registration for the conference can be found here.
London Digital Signage Week takes place May 13-17, 2019 and as with its counterpart in New York, the week is for anyone involved with digital signage and interested in retail, employee communications, smart cities, digital out of home and of course digital signage!