Adrian J Cotterill, Editor-in-Chief
Captivate, North America's leading location-based digital video network, announced this week that it has formed a strategic partnership with location-based martech company Hivestack, enabling programmatic buying of Captivate's network of premier office media inventory through Hivestack's private marketplace (PMP) and ad exchange.
Hivestack's custom audience targeting is based on real-world behaviors, making it an excellent partner for Captivate in the digital out of home space and diversifying options for advertisers to reach Captivate's influential audience of professionals during the workday, when most business and consumer purchasing decisions are made. For current and future Captivate clients, the Hivestack partnership provides an additional avenue that easily enables programmatic buying. Captivate advertisers will benefit from the reach of Hivestack's exchange in Canada, along with the opportunity to make PMP deals across both Canada and the U.S.
Neil Shapiro, SVP, Digital and Programmatic Sales at Captivate told us "As the ad industry evolves, we're always looking to invest in opportunities or create partnerships to bring more benefits to our advertisers, and partnering with Hivestack is one great example that also gives us a competitive edge. Hivestack helps us open up yet another programmatic channel for our buyers – ultimately, creating a more efficient, easier, and measurable way of reaching our highly valuable audience."
Known for its vast network of nearly 12,000 elevator displays located in 1,600 premier office buildings across North America, Captivate connects advertisers with 13 million unique monthly viewers through creative, research-driven and Nielsen-measured advertising and marketing programs.
Andreas Soupliotis, Founder and CEO of Hivestack said "Captivate has been a long-standing market leader in its ability to engage and, quite literally, 'captivate' business professionals throughout their workday, and we're thrilled to partner with them. We foresee sizeable and meaningful digital budgets from marketers that will use Hivestack to programmatically target Captivate's audience."
Hivestack is a location-based marketing technology company that drives business outcomes. Digital marketers use Hivestack's technology to connect with custom audiences in the physical world based on consumer behavior and audience movement patterns. Hivestack is a full-stack platform that enables digital marketers to transact with DOOH publishers programmatically. The platform's unique value proposition to marketers include audience science that analyzes massive privacy-compliant mobile datasets for the purposes of measurement and DOOH ad serving.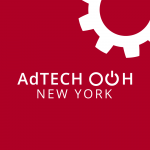 The company was founded in 2017, and has offices in Canada, US and Australia and is currently undergoing a worldwide expansion.
Captivate are speaking at AdTECH: OOH – New York which takes place on Thursday October 17, 2019 during New York Digital Signage Week.
Registration can be found here.