Adrian J Cotterill, Editor-in-Chief
At the entrance to #CES2020's Eureka Park visitors were invited to "Post your looping video using the hashtag #YourPeopleMatter".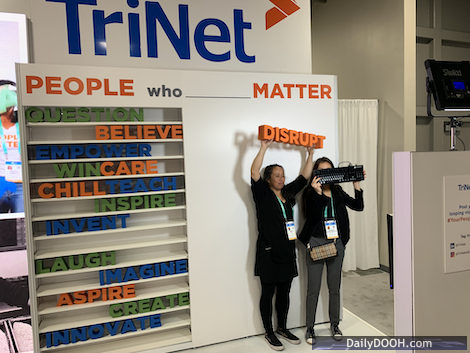 TriNet (TNET (NYSE)) is a cloud-based professional employer organisation for small and medium-sized businesses. TriNet administers payroll and health benefits and advises clients on employment law compliance and risk reduction, acting in some cases as an outsourced human resources department.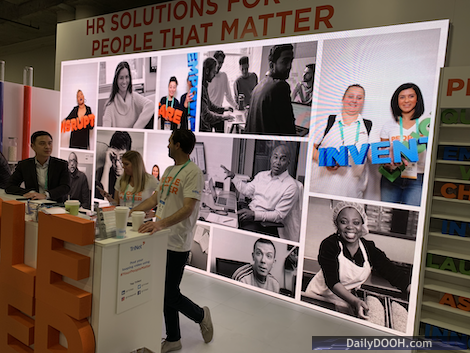 These sorts of selfie media walls have been done before of course but what we liked was that the LED displayed a mixture of hi-res stills plus the 'looping video' and the way that the props and camera was all setup to the side of the display.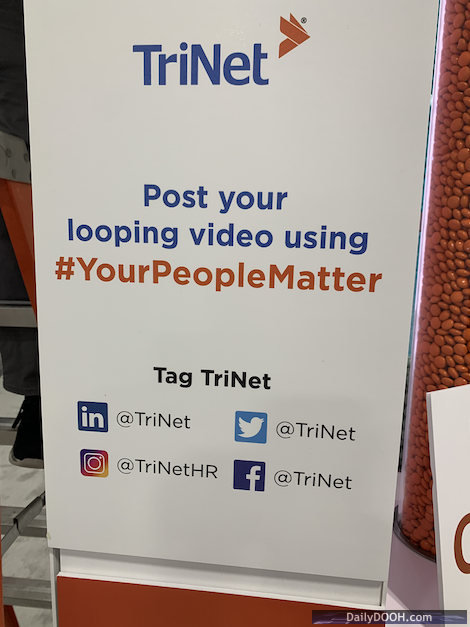 The people manning the stand were super nice and friendly as well, which of course always helps.