Adrian J Cotterill, Editor-in-Chief
Today, Wednesday May 13, 2020 at 14:30 BST, Clear Channel UK will present the next instalment in their Webinar Series. This one is called 'Digital Reboot' and is being hosted in partnership with Contagious Magazine.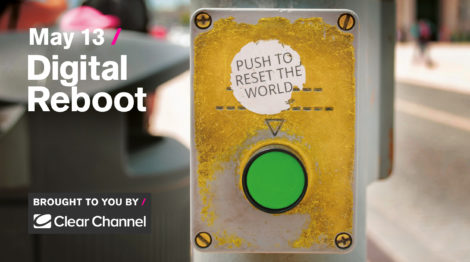 Their Client Partnership Director, Aimee McKay will be in the hot seat, discussing how Digital technology has over-delivered on all the wrong KPIs and she'll be talking about how shady programmatic, insecure data, privacy concerns, obfuscation and complexity has all funded by advertising that may not even be effective.
In this session, alongside Contagious they will argue that in a world gone digital, we need to be more creative, not less, and they will be sharing examples of brands that are successfully rebooting.
You can register your interest here.