Adrian J Cotterill, Editor-in-Chief
Industry Veteran Joel Martin has joined chargeFUZE, the leading connected charging platform, as Chief Media Officer.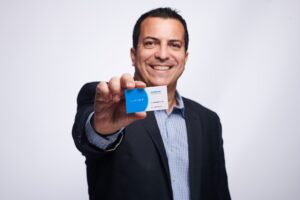 Joel brings more than two decades of strategic and creative media sales expertise for #adtech startups. For the past four years he has been a highly sought after advisor to programmatic Digital out of Home networks.
He will report to CEO Brandon Afari and serve as a member of the leadership team, overseeing media partnerships, ad agency relationships, mobile ad sales, and global programmatic expansion.
Brandon told us "Joel is an accomplished media expert, with proven experience guiding ad tech innovators. He understands the critical importance of innovation and engaging media agencies in the growth process".
Joel Martin previously served as VP of DOOH at Swiftmile, where he oversaw the creation of the first universal charging network for small electric vehicles powered by advertising. Prior, he held various sales leadership positions at Brightbox (mobile phone charging lockers,) worked an early advisor to startups including RentMount, and served for three years on the board of the International Technology Rental Association.