Ahead of the AdTECH: OOH Singapore Conference which is being held September 9, 2021, the Ministry of New Media are putting together 'AdTECH: OOH Singapore – An Avant Goût'.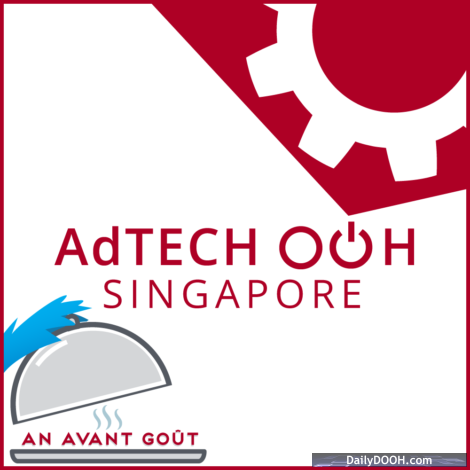 It will be a similar format to AdTECH: OOH – Sydney, An Extra Slice, an online webinar that featured JCDecaux's Head of Trading and Sales Operations Cassandra Cameron, Shopper Media's Head of Programmatic Laura Wall and Vistar Media's Sales Director ANZ Ben Baker which looked back at the in-person AdTECH: OOH – Sydney Conference.
'An Avant Goût' will have a little twist from the usual online webinars and should give the audience a good foretaste of what June's AdTECH: OOH – Singapore Conference will offer the region. It will be live and held in the SGT time zone. A date will be announced shortly.
Singapore Time (SGT) is eight hours ahead of Coordinated Universal Time (UTC). This time zone is in use during standard time in Asia. Also known as SST – Singapore Standard Time