Russ Curry, Ministry of New Media
Lamar Advertising Company (Nasdaq: LAMR) this week announced that Sukhvinder Singh has joined the company as Senior Vice President of Technology and Innovation.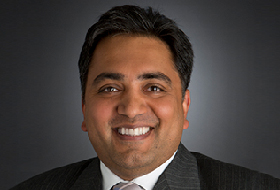 Since January 2011 Sukhvinder Singh 50 has served as Senior Vice President, Information Technology, at Host Hotels & Resorts (Nasdaq: HST), where as a member of the senior management team he led all technology strategy and implementation efforts for the S&P 500 company, the largest lodging REIT. He joined Host as Vice President, Information Technology, in 2003 and began his career with IBM Global Services.
At Lamar, Sukhvinder will oversee the technology platform enterprise-wide. He will work across the organization to integrate technology more deeply into daily operations to improve productivity and enhance engagement with customers.
Sukhvinder received a Bachelor of Science degree in industrial engineering from Delhi College of Engineering in Delhi, India and Master of Science degrees in industrial engineering and computer science from Louisiana State University. He also completed the General Management Program at the Wharton School at the University of Pennsylvania.