Russ Curry, Ministry of New Media
The Advertising Association has announced that Alessandra Bellini, Chief Customer Officer and Executive Sponsor for D&I at Tesco has become its new President, assuming the role from outgoing President Keith Weed, on a three-year tenure from October 25, 2021.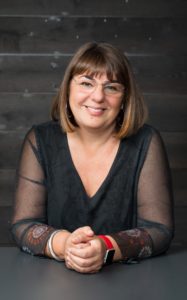 Stephen Woodford, Chief Executive, Advertising Association, told us "I am hugely excited now to welcome Alessandra, a greatly respected leader in the advertising and marketing spheres, as our new President. Her international experience in board-level positions across the world makes her perfectly placed to advocate for the strength and economic position of the UK's advertising industry as we recover from the pandemic. Her strategic guidance on issues of key important facing the industry will be invaluable as we look to build out 'All In' work on inclusion, as well as push forward with support for Ad Net Zero, to ensure our workforce is best-equipped to respond to the climate crisis. It is a crucial time for the industry, as we face many challenges in the form of upcoming Government legislation on gambling, along with a review into online advertising – all of this tempered with rising digital adspend."
As President, she will guide the strategic direction of the association's work as it delivers on its mission on behalf of the UK advertising industry – to promote the role and rights of responsible advertising and its value to people, society, businesses and the economy.
She will work with the Chair, Philippa Brown of PHD, and Chief Executive, Stephen Woodford, to lead a council of industry leaders from media owners, agencies, brands, and trade bodies, that combine strength and work together on the issues that affect them. The association's current workstreams include rebuilding public trust in advertising through its Trust campaign, building a fully inclusive workplace through 'All In' and taking positive action on climate change through Ad Net Zero.
Alessandra is also the Chair of Teens Unite, a charity helping young adults facing cancer live their best life.