Adrian J Cotterill, Editor-in-Chief
Intersection has been awarded an exclusive three-year contract with the Las Vegas Convention and Visitors Authority (LVCVA). As part of the agreement, Intersection will bring its suite of static and digital media products to locations throughout the Las Vegas Monorail and the Las Vegas Convention Center Loop system.
Ingrid Reisman, vice president of marketing for the LVCVA said "As the ultimate destination for business and leisure travel, Las Vegas is one of the most dynamic cities in the world. We're excited to be working with Intersection to help marry world-class brands with the excitement of Las Vegas via our Monorail and LOOP system assets and the millions of visitors who use them annually."
Intersection will work with the LVCVA to provide a variety of Out-of-Home advertising options across the Las Vegas Monorail's 3.9 mile system and multiple stops along the Strip, offering train wraps, experiential opportunities and branded interiors.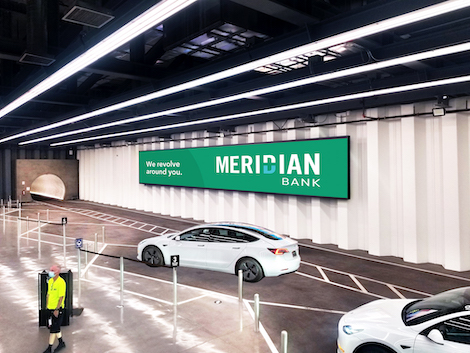 The Las Vegas Convention Center Loop system transports convention attendees throughout the more than 200-acre convention campus and 40 feet beneath the ground via first-of-its-kind underground tunnels operating all-electric Tesla vehicles, and will feature digital and static displays throughout.
Scott Goldsmith, President and COO at Intersection told us "We're excited to leverage our expertise in both transit and destination media to deliver an innovative and valuable advertising solution to drive additional revenue for the LVCVA. Las Vegas is the perfect city for brands to reach millions of diverse consumers, whether that's reaching a bustling local audience or influx of tourists from around the world."
Las Vegas joins a rapidly growing network of cities, transit agencies, airports and destinations leveraging Intersection's media assets and expertise to engage consumers and drive revenue that can be reinvested back into their operations. Intersection's media network extends across the top U.S. media markets, including New York, Los Angeles, Philadelphia, Chicago, San Francisco, Dallas, Austin, Seattle and Boston. In all, Intersection's media network reaches more than 60 million people through more than 400,000 digital and static assets nationwide.
The contract started on October 1, 2021.