Adrian J Cotterill, Editor-in-Chief
The First Ever GLOBAL #DOOH Event at Cannes Lions is presented by DPAA and Yahoo.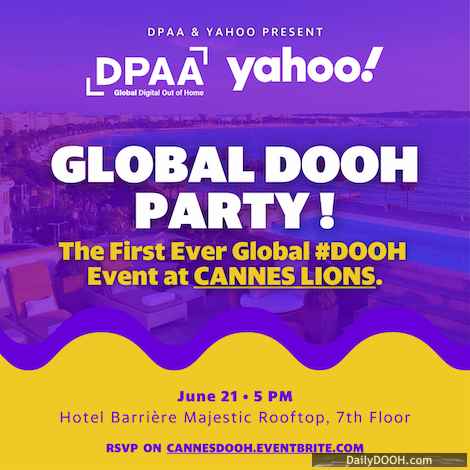 The registration site says "Join your #DOOH colleagues from around the world and enjoy ROSÉ & RELAXATION courtesy of DPAA and Yahoo!".
It also states "Please join the 'WAITLIST' to request a private RSVP for this event. After joining the waitlist, please keep an eye out for DPAA outreach including private registration information."".
LIMITED SPACE AVAILABLE.
Location
Hotel Barrière Le Majestic Cannes
10 Boulevard de la Croisette
06400 Cannes
France