New Zealand based LUMO Digital Outdoor has continued its investment in OOH audience measurement with the announcement of its latest partnership with global outdoor analytics platform Quividi, which we are told will take reporting accountability to new levels for New Zealand's Digital Out-of-Home sector.
In a regional first, this partnership will use roadside-based cameras to apply real time audience dwell time, allowing advertisers on LUMO's network to benefit from what global Out-of-Home bodies are saying is the next progression in DOOH impression measurement.
LUMO has been seeking a reliable source of real-time dwell data to complement their LENS datasets and to complete the 'impressions multiplier formula' – the universal formula adopted for New Zealand based DOOH suppliers activating their screens through ad servers or via Supply Side Platforms (the media sellers) programmatically.
The formula, introduced in 2021 by IAB New Zealand's Programmatic DOOH Steering Committee, provides the methodology for how the market applies hourly audience and dwell time data sets to determine the appropriate amount of impressions delivered for DOOH ad plays for every hour of every day.
The LUMO x Quividi solution uses cameras fitted with their measurement software which are installed on each of LUMO's screens. The cameras face oncoming road traffic and the software recognises vehicle movements. Quividi then measures the number of seconds each vehicle is present in the camera view and streams the data 24/7 from each site back to LENS.
Jack Plowright, LUMO GM Programmatic says the partnership allows for greater transparency for DOOH advertisers which is a much-needed addition to the industry. He told us "LUMO has been working on this solution following a number of conversations with buyers who are being provided static OOH measurement estimates which are inaccurate, outdated and inappropriate for DOOH campaigns. This partnership debunks the way we've always measured DOOH campaigns and sets the benchmark for true transparency and results-based outcomes. We believe this is the future of reporting accountability for our industry and LUMO is pleased to be a driving force behind this model,".
Denis Gaumondie, Quividi Chief Marketing Officer was quoted as saying "We are glad to have been selected by LUMO to take transparency and measurement for programmatic DOOH in New Zealand to the next level."
LUMO's new partnership is one of just a handful of solutions globally that will combine both the existing real time hourly roadside audience reach and frequency with real-time dwell or presence via LUMO's LENS platform.
The near-live 'impressions multiplier outputs', is especially critical for accurate planning and bidding in the programmatic DOOH channel, and are pushed daily to LUMO's ad server partners, Hivestack, the world's largest, independent, programmatic digital out of home (DOOH) ad tech company and Vistar Media.
This offers brands, advertisers and agencies an unrivalled ability to accurately plan and buy DOOH with the full scheduling flexibility offered by programmatic, cost efficiency and genuine accountability.
Romulus Stoian, Global Director of Publisher Solutions at Hivestack was quoted as saying "LUMO has consistently demonstrated a willingness to step outside the box and adopt a holistic approach when selling DOOH in order to increase revenue and maximize yield through impression based and audience-based campaigns. LUMO creates innovative solutions by using a data driven approach that involves behavioural targeting as well as post campaign measurement to drive attribution. Together we are looking forward to driving more value for buyers by building better DOOH campaigns."
LUMO, New Zealand's most innovative digital out of home provider, is at the leading edge of audience measurement in DOOH and is committed to providing clients with confidence in DOOH and this partnership offers a transparent investment into technology and creative solutions.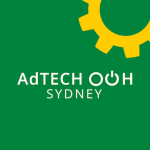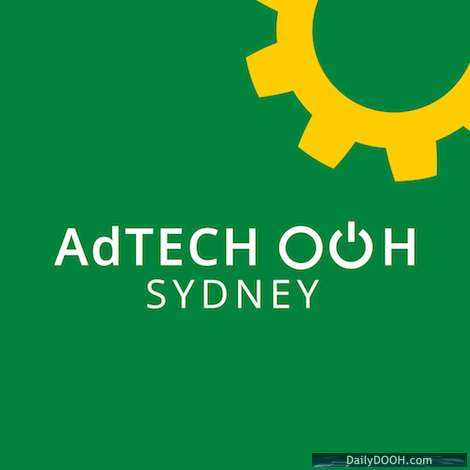 At the AdTECH: OOH – Sydney conference Jack Plowright will close the conference with LUMO Digital Outdoor's Chloe Van Diepenbrugge where they will discuss how the 'The Future of OOH is Here Today'.
The event is once again being held at HOYTS Entertainment Quarter, 17/206 Bent St, Moore Park, NSW 2021, Australia and is almost full so don't delay in registering here.