Former senior JCDecaux executive Cassandra Cameron has joined oOh! media to the newly created role of group director – network strategy.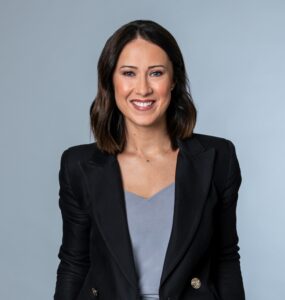 Previously executive general manager – revenue strategy and operations at JCDecaux, She will now be responsible for driving commercial network strategy, transforming how oOh! continues to grow its commercial investments across the largest Out of Home network. She will also generate and execute new strategies to optimise network profitability as oOh! moves towards a digital first future.
Robbie Dery, chief commercial operating officer, oOh! said "I am delighted that oOh! continues to attract the industry's top talent to our business. We focus hard on ensuring we have the right capabilities and experience as we continue to transform our business and lead the Out of Home industry towards a digital first future. This newly created role is critically important to the ongoing success and evolution of oOh! in a media sector that is growing rapidly. Cassandra has extensive industry experience, combined with strong market relationships, and is the perfect person to drive our commercial network strategy into the future."
With more than 13 years Out of Home experience, Cassandra has held senior leadership positions at both APN Outdoor and JCDecaux, in roles spanning finance, revenue strategy, operations, programmatic, pricing, and monetising OOH inventory. She is also a member of the IAB's Digital OOH Council.
Cassandra told us "It's an exciting time to be in OOH, with the increasing digitisation of inventory and the launch of a new audience measurement tool MOVE 2.0 next year. I am passionate about the sector and can't wait to join Robbie and the oOh! team to continue growing and optimising their extensive network."
Cassandra started in the role earlier this week.