oOh!media has won its second major Out of Home tender in as many weeks, securing the inaugural long-term contract with Woollahra Council to install and operate a fully digital Street Furniture network in one of Australia's most affluent local government areas.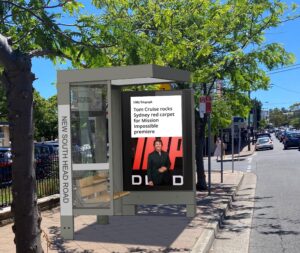 Located in Sydney's Eastern Suburbs, Woollahra's local government area borders the City of Sydney and is home to some of the country's most exclusive suburbs such as Double Bay, Bellevue Hill, Darling Point, Point Piper, Vaucluse, Rushcutters Bay, Watsons Bay, Rose Bay, Edgecliff, Woollahra and Paddington.
Cathy O'Connor, CEO, oOh! told us "Woollahra is another significant new contract addition to oOh!'s expanding portfolio, with its adjoining Sydney CBD location, audience demographics and travel corridors making it a prize in Australia's Out of Home sector. oOh! will continue to make strategic network investments that give advertisers enhanced options to engage with consumers at scale, make public spaces better and lead the Out of Home sector to a digital first future."
As part of the coveted competitive tender, oOh! will roll out Woollahra's first comprehensive Out of Home Street Furniture network, including the installation of new bus shelters and the refurbishment of existing ones, with the exception of shelters in heritage areas. oOh!'s new street furniture offering will incorporate a fully digital suite of portrait screens to provide advertisers with optimised visibility and expanded reach across Sydney.
oOh! announced the win of Sydney Metro's flagship City and Southwest line last week. When phase one opens next year, oOh! will operate a full digital and full motion Out of Home network covering Sydney CBD stations at Barangaroo, Martin Place, Pitt Street and Central amongst others.
Robbie Dery, chief commercial operating officer, oOh! added: "This is the first long-term Out of Home advertising contract for Woollahra. This brand new, fully digital network will give our clients access to some of Australia's most affluent audiences, serving as an important element of our broader network strategy. This addition complements our Sydney Metro win, allowing us to deliver 95% audience reach across Sydney and, importantly, enabling our customers to reach high volumes of premium audiences with just one Out of Home supplier."
Data from the ATO released in February reveals the harbourside council is home to six of Australia's wealthiest suburbs with incomes in Double Bay – which topped the list – averaging more than $202,000 annualy, followed by Darling Point, Edgecliff, Rushcutters Bay, Point Piper and Vaucluse.