Adrian J Cotterill, Editor-in-Chief
Julie Thompson has joined the Out of Home Advertising Association of America (OAAA), the leading trade group representing the entire OOH advertising industry as Executive Vice President and Chief Marketing Officer.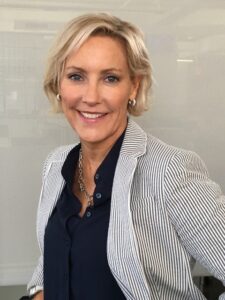 A well-known advocate for the advertising industry, Julie has a depth of knowledge in media, tech, and creative agency industries in addition to key trade associations.
OAAA President & CEO Anna Bager told us "We brought Julie on board as an advisor three years ago, and in recent months she took on the role of interim CMO. She's a proven and valuable member of our team already, and her enthusiasm for the medium is contagious. Julie will work with and advise our member companies and leaders of agencies and brands to champion the power of OOH, helping to make it the medium of choice to move consumers. Julie's marketing expertise, along with her extensive network, will serve us well in sharpening and widening OAAA's influence at this particular moment of transformative opportunity for the industry."
Julie has served in leadership or advisory roles at IAB, 4A's, IAA, Yahoo, PopSugar, Turner Broadcasting, Tumblr, TED, Fallon, and Leo Burnett Worldwide, and as founder at juliethompsoninc.