Midwich's award-winning UK event, Tech Xpo, will be held at Ascot Racecourse on 13th and 14th September 2023 and for the first time will host a dedicated security area, Tech Xpo Secure.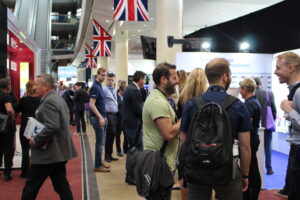 In its 12th year, Tech Xpo brings groundbreaking technology, interactive demonstrations, and connects industry leaders and tech enthusiasts from around the country, all in one place.
The new zone, in partnership with DVS, Nimans and, headline sponsors Hikvision, will focus on security technology giving attendees direct access to the latest product releases, technical support within the market and the opportunity to discover complementary technologies across AV.
Rachel Curson, Midwich's experience and events manager, told us "Each year, we aim to add more value to our show, whether that be from the latest product demonstrations, time with more manufactures, industry insights, or training, so that our customers glean the best experience from their attendance. Adding this brand-new area to the show, means we can showcase more cutting-edge technology across multiple product sets and therefore increase the opportunities for our customers to discover, experience, and develop. Like every year, there will be no pricing at the show, so we actively encourage our customers to use the event as their own by bringing end users along with them."
More than 60 leading vendors will be exhibiting at Tech Xpo and throughout the show, there will be Midwich Clinics and in-event training opportunities for attendees to take advantage of.
Representatives from other Midwich UK&I companies will also be in attendance including Holdan, PSCo, and Sound Technology.
Katie Ford, Midwich's head of channel marketing, said "We're excited to incorporate a dedicated security area into our flagship event. This adds to our breadth of offering and we are thrilled to be able to bring this all together for our customers, vendors, and staff at Ascot. For those who are looking at diversifying their offering but don't know where to start, Tech Xpo is the place to be. With industry experts, products spanning technology areas, and representatives from Midwich Group companies on hand, it's a great opportunity for attendees to see what complementary products and support are available to them to help their business grow. The team work really hard to put this event on and we look forward to welcoming guests to our award-winning show."
Tech Xpo 22 was crowned Best Partner Event at the CRN Sales and Marketing Awards 2023.
For more information or to register, please visit the Tech Xpo website here or contact the events team on eventsteam@midwich.com or 01379 649200.