Adrian J Cotterill, Editor-in-Chief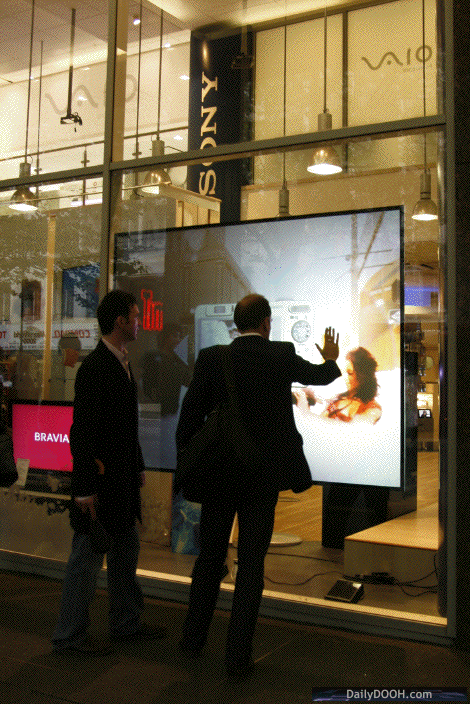 These days if you are any sort of technology retailer you must have an interactive window display. Following on from Vodafone, Carphone Warehouse and Orange (all reported previously) here we see Sony with one.
The picture shows Tottenham Court Road but we are told that there are three in total – the other two being Bluewater (a name / Mall that keeps cropping up as well) and Ilford.
The screens are intended to support their 'foam' advert and promote their latest series of digital cameras.
The creative production agency, Pollen, specified the display for Iris London and specialist integrator Arcstream AV installed the system.