Adrian J Cotterill, Editor-in-Chief
As digital industry pundits / analysts / movers and shakers / irritants (delete as appropriate) perhaps we shouldn't be saying this but we are not happy that the organisers of Wimbledon are replacing a couple of the traditional dot-matrix scoreboards (picture shown) with giant video screens.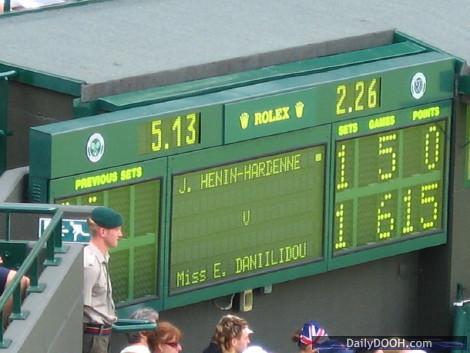 Bill Jinks of IBM, Wimbledon's technology sponsor / supplier is making a big thing that the 'hi-tech' video screens (have you ever heard of low-tech video screens?) will show video replays of contentious points and between points and sets, they will flash up statistics and video clips.
At the moment it is only the dot matrix scoreboards on Centre and Number One Courts that will be replaced but seriously, you can take this digital video lark too far!!