Adrian J Cotterill, Editor-in-Chief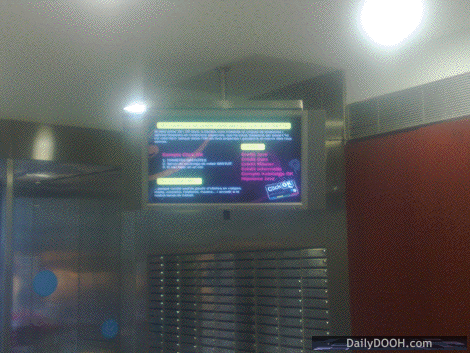 That's what we need to know – 30 venues (2 screens per retail bank branch) needs 10 cameras. Very simple.
Perhaps absolute honesty is why this automated, camera based audience measurement system installation from Wututu has fared a little bit better press wise than Quividi / Trumedia since we were the first to report it (in Spanish no less) over the last few days "Can We Bank On Automated Audience Measurement?" and "Banc Sabadell Selecciona a Wututu" errr, that maybe and the fact that cameras are strangely quite common in banks, Ed
Wututu has been selected by Banc Sabadell to implement its innovative audience measurement system Person Counter in its brand-new digital signage network. Banc Sabadell, currently with more than 1,000 offices in Spain, will initially carry out a pilot in more than 30 branches
Anyway, we always like to look deeper than just a press release and we asked Wututu if they could tell us how many cameras they had sold / deployed to support this 30 branch bank rollout.
An easy question you would have thought but one that the likes of Trumedia always ignore or at the very least avoid answering.
If you have 30 venues with say 2 screens per venue EXACTLY how many cameras do you need to give yourself statistical coverage?
100% coverage isn't needed (nor at the moment cost effective) so you don't need 60 or 30 camera that's for sure!
The coverage of course will be different depending on the situation and needs – environment, type of retailer, store size, demographics etc. etc. but there will obviously be some 'rules of thumb' that one can go by.
Wututu were kind enough to tell us "En esta primera fase instalaremos 10 cámaras que rotarán bimensualmente por un total de 30 oficinas" – in this first phase 10 cameras will be rotated amongst the 30 branches.
It's likely that each camera will stay in a branch for up to two months.