Gail Chiasson, North American Editor
Toronto-based Onestop Media Group has announced the launch of Onestop Residential, which is expected to revolutionize the way landlords, property managers and advertisers communicate with tenants.
Onestop Media Group's Residential Network is a first-of-its kind communications and advertising medium comprised of Digital Media in high-traffic common areas of high-rise residential buildings.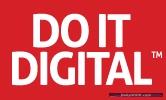 Launched in conjunction with Onestop Media Group's Canada-wide 'Do It Digital' marketing campaign, (aimed at educating advertisers about the benefits and value of digital media), Onestop Residential is another huge step by Onestop Media Group to make Digital Out-of-Home mainstream among long-established media channels.
Onestop Residential enables property managers to deliver timely and relevant building-specific messages to tenants through strategically located display screens, significantly decreasing the waste associated with print notices in elevators and individual mailboxes. It enables property managers to, for example, inform tenants of scheduled fire alarms, or parking garage maintenance, instantly and hassle-free.
Alan Greenberg, president and CEO of Minto Devlelopments says, "When I first saw the Onestop technology, I said to myself 'Wow, this would be a great way for us to communicate real time with our residents.' This would not only benefit Minto, but it would benefit the entire property management industry."
Minto and many of Canada's largest landlords and property managers have entered into exclusive, long-term arrangements with Onestop Media Group.
Onestop Residential enables businesses to significantly reduce their reliance on costly and environmentally unfriendly flyers. Onestop Residential offers advertisers an engaging, real-time alternative.
"The days of sending millions of flyers, week after week to high-rise buildings, without a viable alternative, are numbered," says Jake Neiman, executive vice-president and CFO of Onestop Media Group.
Several advertisers, including Shoppers Drug Mart and Rogers Communications have entered into long-term arrangements with Onestop Residential, which enables advertisers to deliver timely offers and exclusive incentives on a per building basis; all without the cost and inflexibility of direct mail.
In its first-phase, Onestop Residential will roll-out to several hundred high-rise residential buildings in the Greater Toronto Area, with an expansion to major Canadian markets to follow.
About Onestop

Founded in 2005, Onestop Media Group (Onestop) operates Canada's largest portfolio of Digital Out-of-Home (DOOH) advertising properties, collectively reaching a Canadian audience of over 2,000,000 viewers daily. Experience, innovation and flawless customer-service drive Onestop's success and industry leadership.

Onestop is a world-leader in the design, operation, and advancement of DOOH networks for the mass transit, shopping mall, retail, hospitality, and residential industries.

Whether your organization is interested in advertising on Canada's largest collection of DOOH media networks, or in the creation of your own custom network, Onestop will ensure your organization reaches its audience with impact and lasting results.