Adrian J Cotterill, Editor-in-Chief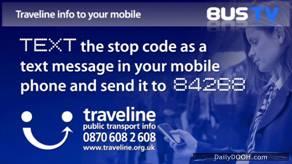 The press release says that this service will be live by the summer but if you try to speak to anyone in the UK at the moment, they most definitely won't be in the office because the summer has arrived as England basks in a 26 degree heatwave!!
Essex County Council has chosen Cityspace to supply the Local Authority with a content management system to control its expanding Park & Ride initiative and bring real-time information and services to passengers on the move.
The content management system, Cityspace Vision will provide Essex County Council with the tools to broadcast travel, traffic and real-time departure information services to the LCD screens in the Chelmsford Park & Ride, as well as across the network of seven Smart Columns at interchanges, bus stops and passenger hubs in the town centre.
"We're investing heavily in Park & Ride schemes to tackle congestion and poor air quality," said Tony Ciaburro, Director of Highways and Transportation, Essex County Council.

"This is a clever, low maintenance integrated system which hands us full control. We are looking at expanding it to encompass a mobile phone service for bus arrival times – these are the kinds of services which will get people to buy in to public transport."
The network of Smart Columns, which already delivers journey planning and a raft of interactive services, will broadcast real-time bus and train arrivals and departures and disruption information from key transport hubs around Chelmsford, delivering on-street services to the widest possible audience.
About Cityspace

Cityspace is in the business of making cities more accessible by giving people information and useful services where they're needed most. It is uniquely placed to deliver a complete 'digital city' infrastructure.

Since 1996 the company has been designing and delivering helpful services in public spaces through its innovative urban digital networks. These managed networks use the latest broadband technology to connect communities with real-time information at the point of need using interactive, broadcast and transactional services.