Adrian J Cotterill, Editor-in-Chief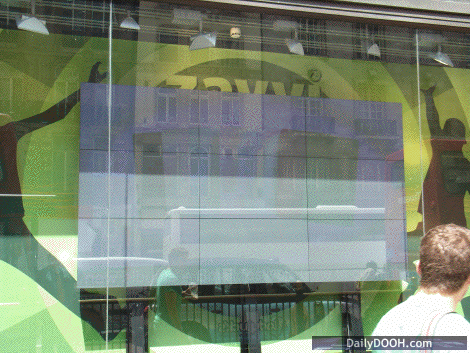 Supporting ambient daylight is a different proposition to being able to work in direct sunlight. We would argue that no screens can ably support full-on, direct sunlight aimed at them but if you are working in street furniture or windows that face out onto the street you can make your life a bit easier by following a couple of rules and rule one would definitely be "don't use Plasma screens".
This picture shows the Orion MPDP Plasma Large Screen Display System which we took last week in London – I think you will agree, it simply doesn't work!