Adrian J Cotterill, Editor-in-Chief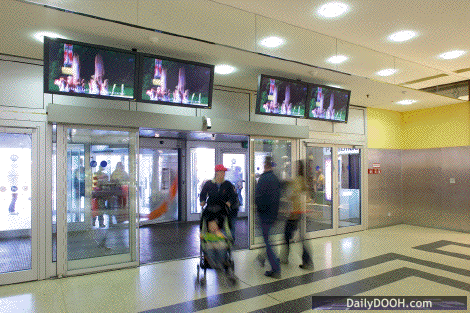 EPAMEDIA describes itself as "the leading specialist for advertising in the public space – in Austria as well as in Central and Eastern Europe" and we have been keepin our eye on their digital developments for some time.
In Austria there is no doubt that they are by far the market leading out of home contractor a la a Clear Channel in the UK or a JC Decaux.
Here we see EPAMEDIA equipping the second largest shopping mall in Vienna with a number of high definition Mall Signage screens.
We may be wrong, it does happen, Ed but we think that "Mall Signage" is the only digital medium in Austrian shopping malls.
DKNY is just one brand that has used the network – initially to promote its "Be delicious" perfume.