Adrian J Cotterill, Editor-in-Chief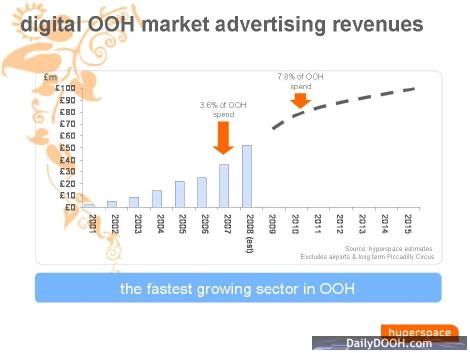 We have some very interesting figures from Posterscope on ad revenue forecasts for Digital Out of Home in the UK.
Some of the key numbers are: –
2007 revenue £35.7m
2008 revenue (forecast) £52m
2010 revenue (forecast) £69m
2007 – 2008 growth is 46% and 2009 – 2009 growth is 33%
There are more figures in the attached graphic. Feel free to use the graphic in any presentation materials but please, make sure you quote Hyperspace as the source.