Adrian J Cotterill, Editor-in-Chief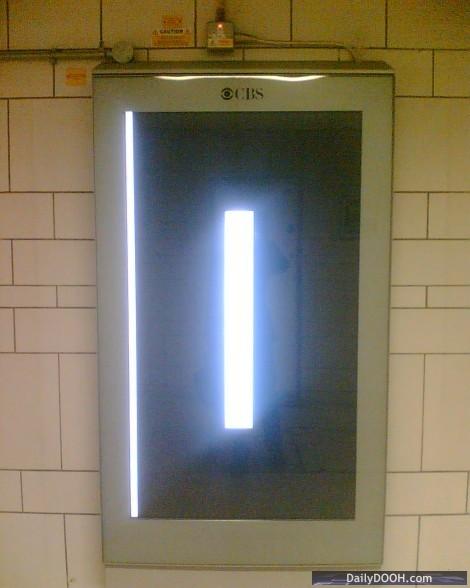 7th July 2008, Monday morning, 07:50am, a very busy Liverpool Street tube station and London's commuters are told by CBS Outdoor digital screens …
"MS Windows has finished installing new devices. The software that supports your device requires that you restart your computer. You must restart your computer before the new settings will take effect. Do you want to restart your computer now?"
The CBS Outdoor screens are of course portrait (as shown above) and the detail in the white stripe (rotated 90 degrees here) is shown below…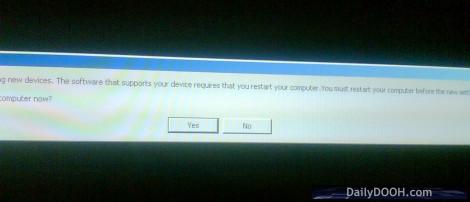 The folks at TELentice Global Inc. who beat off stiff competition from C-nario last year to win the competition to supply the digital signage software to CBS Outdoor should be embarassed – there's a fundamental flaw in how and what has been rolled out if error messages like this can appear on screens.
If they were going to use Windows (and you know our views on MS WinDoze) then the RFP and tender process should have catered for eventualities such as device failures / removals.
Come on folks!! Whilst TELentice runs on a PC Card running embedded Windows (the CBS Engineers design the card into their screens) BOTTOM LINE this is really no more than a 'desktop PC plugged into a large VGA screen' type of architecture!
Is that really how far the signage industry has come?