Adrian J Cotterill, Editor-in-Chief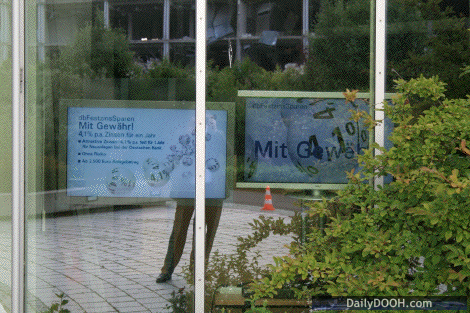 "Sunlight Displays – the sun is your friend" announced the brochure we received from David Fearnley, Marketingleiter of SCREEN. New Technologies!!!
We are always interested in looking at new technology that plays in the digital out of home sector and these guys, a German based company, which started off in the classic AV solution market for events, conferences etc. tell us that their latest innovation is a transflective LCD display suitable for use in direct sunlight.
SCREEN-NT's new Sunlight Displays were specially developed to produce a bright picture in direct sunlight. The brighter the surrounding light is, whether inside or out, the better the brightness and contrast of the screen.

The patented SCREEN.NT Sunlight system makes use of sunlight to indirectly illuminate the LCD display via a reflective layer. It adapts automatically to surrounding light levels and thus offers the viewer an optimal and brilliant picture in every type of lighting
The displays (32", 42", 52" as well as 40" and 46" narrow bezel) offer a combination of the transflective panel, infrared / ultra violet filtered protection glass and a self contained internal cooling system for the panel and components.