Adrian J Cotterill, Editor-in-Chief
So 'Digital Place Based Advertising' will replace 'Out of Home Advertising Bureau' and OVAB therefore becomes the DPAA – although it seems that OVAB Europe doesn't necessarily agree with the name change and for the time being at least is set to continue with OVAB Europe – a four letter acronym which we have to say (with or without the 'Europe' suffix) seems to have built up quite a bit of brand equity over the last few years.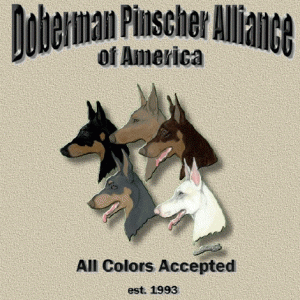 Surprising though we think the name change is, the actual name change should have come as no surprise at all – our story back in November 2009 entitled 'OVAB Debate Name Change (Again)' referred to several moments when the OVAB board had debated a name change and there of course were plenty of rumours even before that of discussions being had.
As OVAB Europe President, Dirk Huelsermann told us last November (remember he was speaking from a European perspective – Dirk is not on the US OVAB board) "I would ask OVAB members to look at the brand recognition that the association has been getting recently. An industry conference does not take place without good, positive mentions for OVAB".
And he's 100% correct we believe – the name / term OVAB (dare I even say the 'brand') had built up significant equity and we think that the US powers to be are foolish in dismissing it.
Many of you emailed us after our Wednesday initial reaction on twitter when we said "WTF? OVAB becomes DPAA – haven't these folks got anything better to do than change their name?"…
"This is a sure sign of a group that is unsure of its identity" one industry commentator told us.
Others were a bit more blunt "We concur. Just when things started looking to go in the right direction, more MIS-direction with confusing name changing. Set back day for the industry indeed"
"Why change the name? Unless they are worried about something drastic? or being obsolete"
There's plenty for an industry body to be doing to help promote the industry as opposed to sitting in 'ivory towers' pontificating such things as name changes or (as this is so obvious an attempt at) creating a new industry category.
OVAB should be working damned hard to keep the members they have (and there seem to be plenty who cannot now afford the subscription fees asked for by the association) as well as, of course recruit new members and grow the association but above all promote the industry (as my old boss at Intel would have said: Job #1 GROW THE INDUSTRY)
OVAB Europe are one of our sponsors (look top right hand corner on our header on the site) and we in NO way represent them or talk officially (or even unofficially) on their behalf but we have done a lot to help them because of that sponsorship (yes that means that money changes hands) and because we believe that a strong industry body is an imperative.
Our suggestions and work to date have included: –
Working very hard to get OVAB members and indeed the industry mentioned in the mainstream press
Getting the right sort of new members on board (that means 'networks' like CAN Media who can help drive the industry)
Arranging networking events for existing members, new members and indeed those networks who may never be able to afford to join but who can accrue benefits by being associated. Our OVAB Europe supper clubs have been a great success in this way.
Figuring out membership benefits. What do you actually get if you join. It's small and it's a start but VIP access to our Blogger Lounges in Europe has been most welcomed by OVAB Europe members this year.
And of course it's not just us because folks like Ronni Guggenheim at Minicom have set a new standard with their OVAB Europe Digital Signage Expert Tours around major trade shows and indeed the Digital Signage Showcases (that's right booking exhibition space, paying for a stand equals 'promoting the industry').
Invidis also with two DOOH Business conferences a year and their work with the business index DBCI.
Seriously, step back a second and look at this. We have highly successful DOOH Business Conferences – are we expecting Mike Blackman at ISE, Chris Gibbs at Exponation or Mark Pigou at Screenmedia Expo next year to commission a DPAA Business Conference during their exhibitions?
I think the answer will be clearly not!