Gail Chiasson, North American Editor
The Tony Awards partnered last night (Sunday, June 13th) with iXP Corporation and Times Square Alliance to simulcast the Red Carpet and whole Tony Awards Show 
on the Clear Channel Spectacolor HD Screen in Times Square, New York.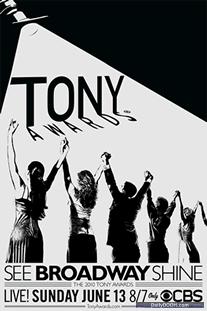 For the first time ever, fans in Times Square were treated to NY1's pre-show, On STAGE's Red Carpet to the TONY's hosted by Roma Torre and Donna Karger, from 6:00 p.m. – 7:00 p.m. (This program was also available to Time Warner Cable's New York City Region customers in both HD and standard definition,) The simulcast coverage continued with full coverage of the first 15 Tony award categories, normally only available at www.tonyawards.com.
The Times Square simulcast featured special guests throughout the evening. The CBS broadcast of the 64th Annual Tony Awards cut-to the festivities in Times Square off and on throughout the evening – giving fans in Times Square the opportunity to be part of the live show as well as creating an interactive experience for the fans.
The simulcast took place with full audio – and seating available in Duffy Square for 1,000 people throughout the evening.
"This is our second year simulcasting the Tony Awards live in Times Square," says Howard Sherman, executive director of the American Theatre Wing. "It was such a thrill to see how many thousands of people came out to celebrate with us last year, so we invited everyone to come join us on Sunday evening to help us shape and be part of this wonderful tradition."
The Antoinette Perry 'Tony' Awards are bestowed annually on theatre professionals for distinguished achievement. The Tony is one of the most coveted awards in the entertainment industry and the annual telecast is considered one of the most prestigious programs on television.