Gail Chiasson, North American Editor
Sportech and Viva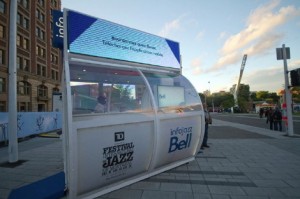 Group, both of Boisbriand, Quebec, have partnered in the deployment of technologies and programming management of the visual media Bell is using at both the
Festival International de Jazz de Montréal and the Festival d'été de Québec in Quebec City.
Installed throughout the sites, Info-Jazz Bell and Info-Festival Bell interactive booths offer an interactive environment supported by ACL and touchscreens, as well as LED panels installed
above the booths.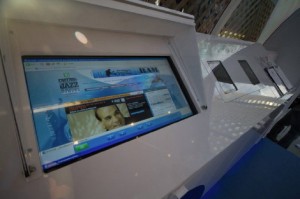 Sportech's equipment and Viva Group's technologies enable the real-time broadcasting of the Festival programming as well as excerpts of shows on the display network and on touchscreens installed in various Bell booths.
At the same time, Viva Group, in collaboration with Montreal ad agency LG2, has contributed to the development of broadcasted contents on the various stages.