Gail Chiasson, North American Editor
This is a little different from our usual interests, but we found it quite intriguing.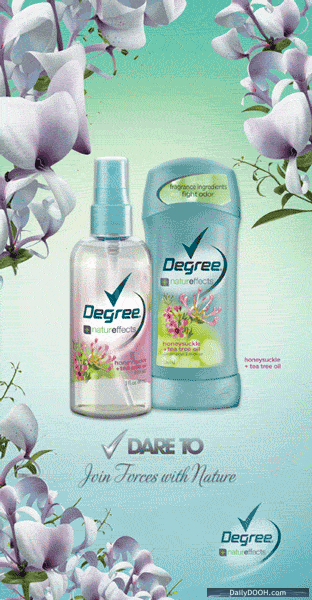 IGH Solutions of Inver Grove Heights, Minnesota, has introduced Dynamic Images DI Flex, an affordable, lightweight large-format lenticular signage that dramatically lowers the cost of lenticular out-of-home advertising campaigns.
If you are unfamiliar with the lenticular sign, it can basically be explained as being made of two or more photographs that are computer scanned, printed, layered and covered by a special plastic lens. A lenticular sign 'flips' the image as you walk by, giving the impression of movement or depth.
"Experience has shown that lenticular signage, especially in large-format applications like transit advertising and kiosks, is a great way to cut through clutter and create immediate brand awareness," says Dan Hirsch, product manager for IGH Solutions. "But traditional lenticular panels are difficult to install and can be too expensive for a large-scale campaign."
At 4' x 8', traditional large-format lenticular signage uses thick lenses that must be shipped flat, and requires two people to install and remove. With DI Flex, IGH Solutions developed a special, thinner lens that can be rolled for easy shipment, installed by one person and costs much less – opening up the traffic-stopping power of lenticular to more uses.
"Research has shown that lenticular signage has twice the stopping power of traditional signage," Hirsch says. "DI Flex turns an otherwise 'been there, done that' marketing campaign into a campaign that ignites brand awareness and drives sales. Brand managers now have the option of incorporating lenticular graphics into their promotions at a lower cost, allowing them to differentiate their product or brand from the competition and increase visibility."
While traditional, thicker format lenses are still the best choice for 3-D and other complex effects, DI Flex is perfect for flips and other animations favored by consumer product advertisers. DI Flex is conducive to both backlit and reflective environments and is available for immediate shipment.
IGH Solutions, which develops and delivers innovative solutions centered around specialty and dimensional printing, serves as an umbrella over strategically located specialty print studios, sales offices and manufacturing facilities worldwide.
The company has more than 30 years of printing experience and is positioned as the world's leading provider of high-quality lenticular large format and custom printed plastics, offered under its Virtual Images brand for specialty print.