Adrian J Cotterill, Editor-in-Chief
On display at the Panasonic stand at #ibc2010 is this massive 152 inch Plasma screen.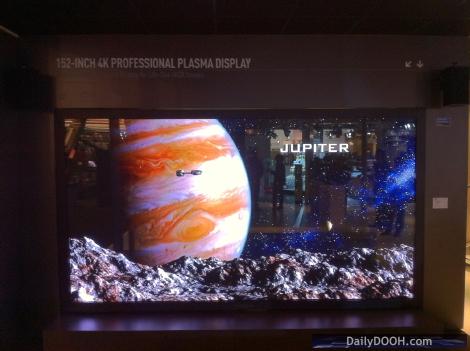 They actually had another Plasma that was 150 inches a couple of years back, which (seemingly) disappeared only for this 152 inch monster to re-appear at #InfoComm2010 earlier this year. For what it is worth we'd guess that this is the world's largest?
Also interesting, perhaps Panasonic are taking a leaf out of our suggestion book as they have Grand Visual sponsored content running and being actively promoted as such on their vertical LCD lineup.