Adrian J Cotterill, Editor-in-Chief
CityUp described as "werbung in Schaufenster-TV" had their own exhibition stand at #viscomffm but were also represented nicely on two other stands; NEC and Samsung with their window pods.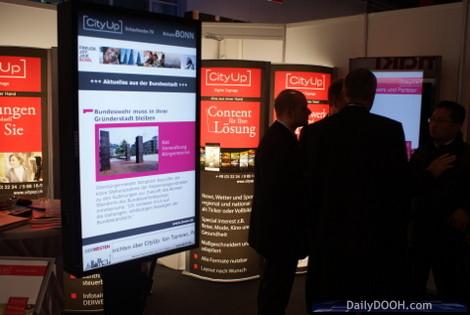 What started life as screens in Deutsche Telekom stores has become a small business with the aim of giving these units (totally) free of charge to retailers in return for some advertising air time.
In DT early days they used NEC screens but they now seem to be firmly in the Samsung camp.
Software is from yoomster