Adrian J Cotterill, Editor-in-Chief
Minicom's Digital Signage Expert Tour was very well attended, we were walking the aisles early Friday afternoon and literally bumped into a wall of dozens of folks on the tour….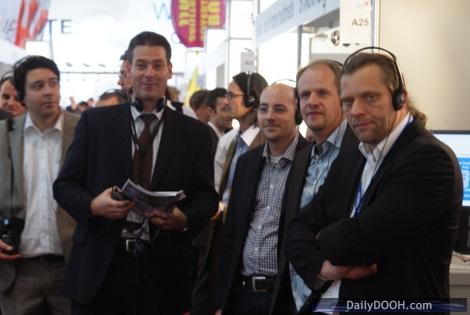 We stopped 'em dead in their tracks so we could take this photo. Tours start from the Blogger Lounge at 14:00 each day. Here we see Minicom's Andre Koitzsch, Director of Sales EMEA (standing second from left) leading the tour (in German with simultaneous translation – hence the headsets).